Contact Miami Gardens' Top
Metal Roofing Company for a Free Quote
Roofing systems are developing over time. But do you know what the best roofing material is as of now? No, it's not asphalt shingles or clay tiles or concrete tiles. It's metal. Metal roofing systems are more popular than ever.
And there are some very strong reasons to support the above statement. Metal roofing systems are highly durable and come with a life of over five decades. So, it's more of a permanent metal roofing solution. And don't you worry about the design options. Metal roofing systems are available in a wide variety. You can select from the below roofing types: –
Corrugated Metal Roof
Standing Seam Metal Roof
Tapered Panels Metal roof
Metal Tile Roof
Metal Shingle Roof
Stone-coated Steel Roofing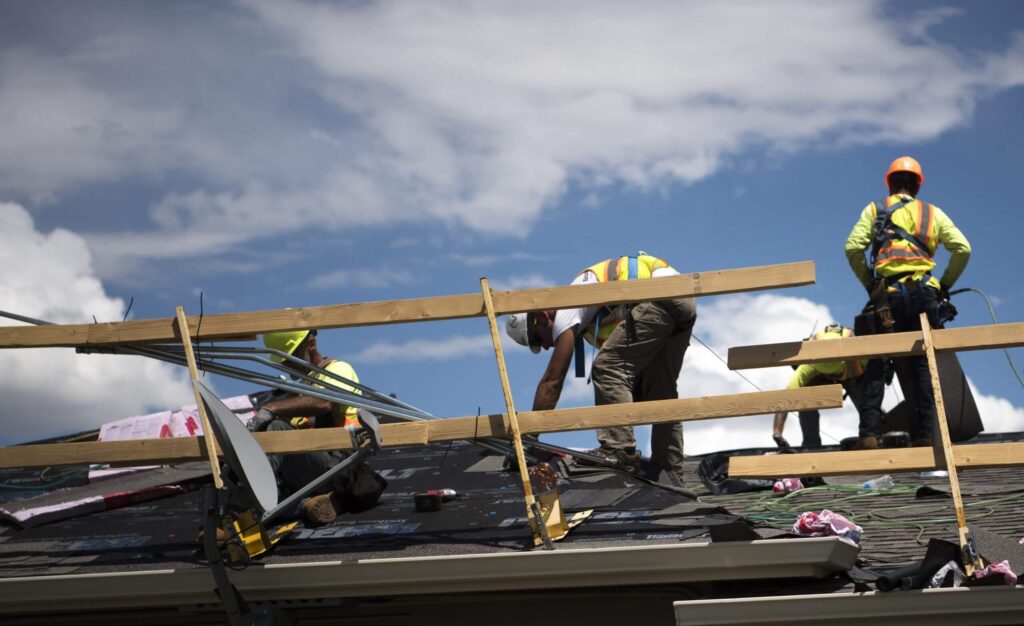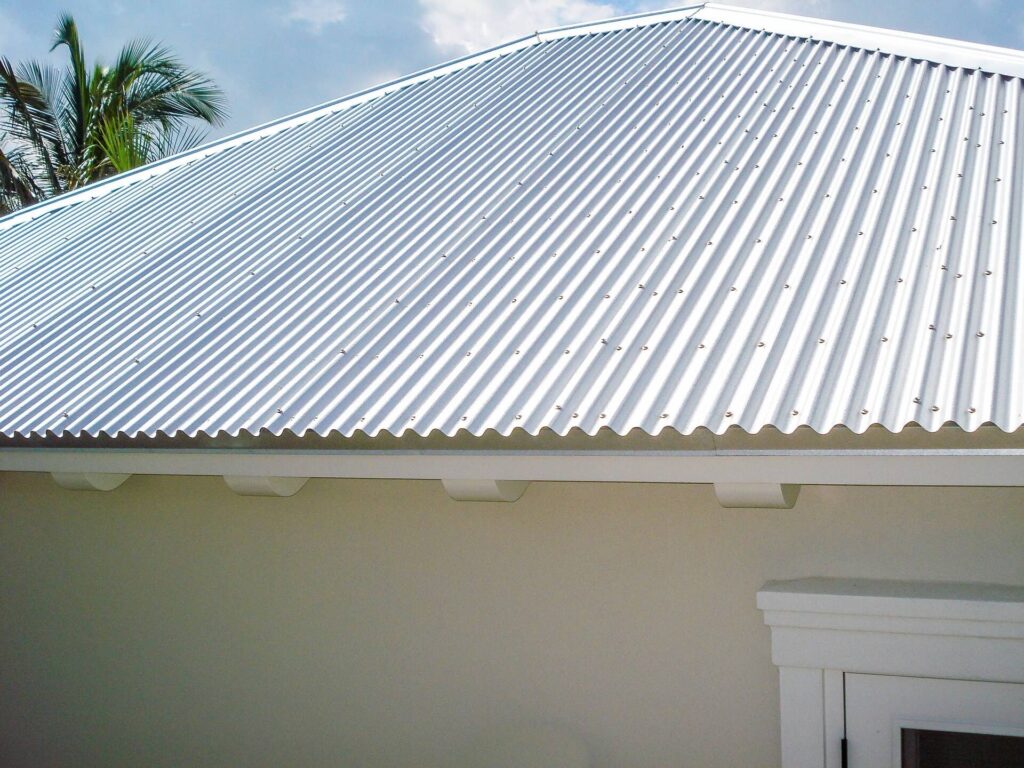 The metal roofing verities are not limited to the above roofing types. You can further choose from different colors, shades, and patterns. If you live in Miami Gardens and need help regarding the best metal roofing type, contact Miami Gardens Metal Roofing Installation & Repair Team. 
Not only do we help people decide which metal roofing type will be suitable, but we also help with metal roof repair, replacement, and installation. So, you can come to us for every metal roofing service. Here are some services for your reference: –
 Re-roofing (Retrofitting) Metal Roofs
One of the most amazing ways to get new roofing for your building is by re-roofing a metal roof. Re-roofing is the procedure of placing or fitting a new metal roof over the existing roof with a substructure.
It's a simple process where the hassle is equal to negligible. You need not remove the existing roof or transport it somewhere. This is where you'll save money. Also, the metal roof used for re-roofing is quite light in weight and is easily installed without putting much pressure over the roof and building.
Re-roofing is possible for a number of buildings, but prior inspection is quite necessary. It's because sometimes the roofs are too worn out, or the building is just not ready. If you have an asphalt shingle roof, you can get it re-roofed by a metal shingle roof with ease.
 Corrugated Metal Roofing
If you need a reliable roof for your commercial building, you should look for a corrugated metal roof. It's an awesome metal roofing alternative that has s or u-shaped patterns that help with durability. It's easy to install and can serve you for a lifetime.
It's a cost-effective solution and will help you save a lot of money in the long run. If you're ready and need more insights, please reach out.
Contact now!
If you don't want to regret hiring an inexperienced metal roofer, here is where you should be. At Miami Gardens Metal Roofing Installation & Repair Team, we value our customers. It's the reason we always try to deliver more than expected.
With so many benefits, along with a high-quality metal roofing experience, people in Miami Gardens love us. If you want to experience something, call now for free quotes and roof inspection.
Time to Replace Your Roof? We Can Help
---
Considering roofing replacement? When it comes to roofing projects, many homeowners rely on professionals to get the job done. At Miami Gardens Metal Roofing Installation & Repair Team, our specialists stick to all the industry standards when installing metal roofing on both residential and commercial properties. Therefore, you can be sure of getting a sturdy roof on top of your house. As a result, you can get the best services from our company in the following fields;
What Locations do we Serve?
---
Miami Gardens Metal Roofing Installation & Repair Team is a name you can trust and rely on. Our metal roofing services were limited in Miami Gardens, FL when we started. But with time our company has expanded and is now serving over ten locations within Florida.
It shows how reliable we are. Here are some places within Florida, where you can access our world-class metal roofing services: –