Best Re-roofing
(Retrofitting) Metal Roofs in Miami Gardens
Maintaining a roofing system is the biggest challenge people here in Miami Gardens face. If you have installed a traditional roofing system over your rooftop, you would know how hard it may be to maintain.
However, it's not the case with all kinds of roofing systems. We're talking about the metal roofing systems. Metal roofs seem to outsmart every other roofing alternative in every manner. It's the reason people here in Florida are moving towards metal roofs faster than ever.
If you're in Miami Gardens and want a reliable and hassle-free roofing solution, please connect with Miami Gardens Metal Roofing Installation & Repair Team. Our professionals will help you find the most reliable metal roofing solution in no time.
What is Re-roofing (Retrofitting) Metal Roofs
Well, it's an amazing metal roofing solution for all the people who seek a hassle-free new roof. Why is it hassle-free, you may ask? It's the process where a new roof, preferably metal shingles, is installed over an existing roofing structure.
It means a new roof is installed without removing your existing roof. This process is hassle-free because no uprooting is required, and you need not transport the roof to a landfill. However, there are certain requisites your roof and building need to fulfill before beginning with this procedure.
The existing roof must be in a decent condition to hold the new roof's weight efficiently. Moreover, the building needs to be prepared before the new roof is installed. If you're interested, please call our metal roofing experts and schedule a free roof inspection with us.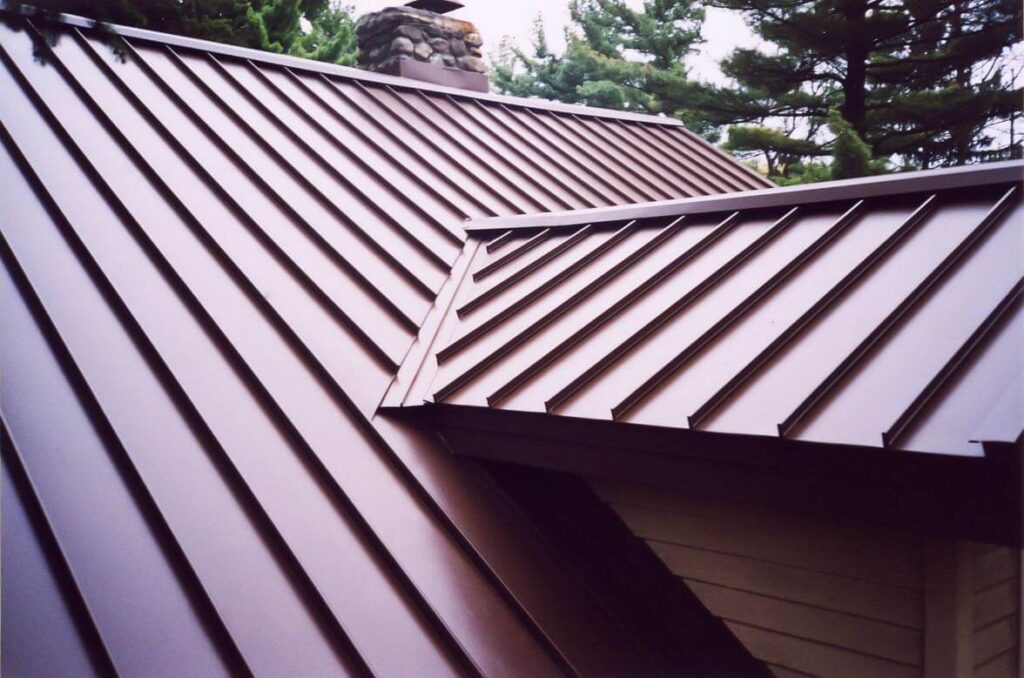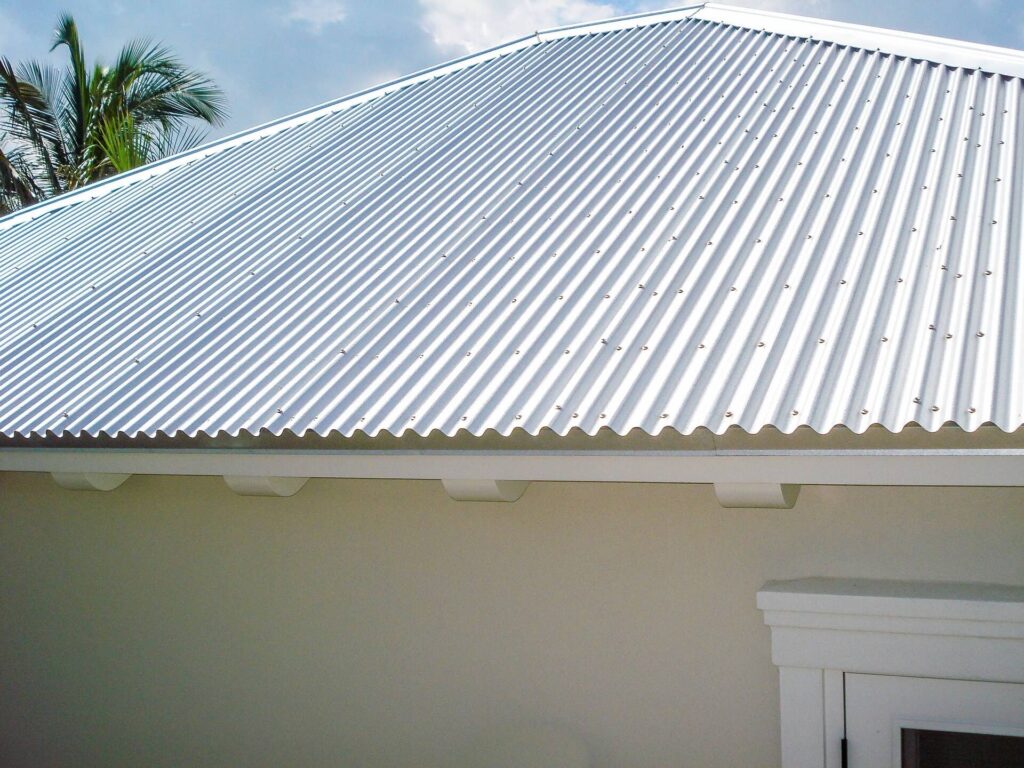 What are the benefits of Re-roofing?
There are numerous practical reasons which compel people here in Miami Gardens to go for retrofitting or re-roofing. Here are some benefits: –
You can compare two scenarios. One is when you're replacing your roof with a metal one, and the other is you're re-roofing it with a metal one. The benefit of re-roofing is you have to pay a lot less operational costs. It's because you don't have to enter into the hassle of tearing off the old or existing roof. Although metal roofs have a prescribed age of over fifty years, still they're prone to damages.
Also, if the energy bills are rising each month, your old metal roof could be the reason behind it. There could be some leakage that might allow the air to pass through, and this, in turn, will put pressure on your HAVAC system. A newly made roof can help you deal with this efferently and thus saving you on operational costs.
If your old metal roof disturbed you a lot, it's time to go for something better. And, by re-roofing, you can get not only a better roofing system but also a system that requires low maintenance. You'll no longer have to spend money on repairs like you used to with your old roof. If your existing roof was rusted or corroded, you could get a sloping metal roofing installed. The slope formed will prevent any debris, water, or snow from settling on your roof.  And, hence it will avoid corrosion. So, your newly installed roof is sure to require less maintenance than the present one.
If your existing metal roof used to leak or was faded or had cracks, you would have been paying high energy bills. But re-roofing a new metal roof can help you save on energy bills too. It's because a new metal roof will help you with additional insulation and will offer a leak-proof experience. So, no air will be escaping from your roof. Also, the new roof will repel or reflect the heat from the sun more effectively. And it will help keep your home or building cool during the scorching summers. So, you'll save well on your energy bills.
The business won't be affected much.
Do you know why most business owners prefer re-roofing over replacement? Well, it's pretty simple. Business disruption simply is not tolerable by any business owner. And, when it comes to replacing a metal roof, you need to shut your business for some time.
However, if you choose re-roofing, you don't have to uproot the present roof, which saves you both time and money. Moreover, our company's professional metal roofers will install the new roof while your employees or workers attend your customers.
Yes, you need not shut your business if you choose re-roofing or to retrofit. Re-roofing is going to increase your profit. It's because a new metal roof will serve you for a long time and comes with a long warranty. Also, a newly installed metal roof saves you on so many things like energy bills, operational costs, utility costs, and whatnot. So, it will directly help your business.
There are so many more benefits to re-roofing. So, connect now, and let's inspect your roof.
Why choose Miami Gardens Metal Roofing Installation & Repair Team?
Metal Roofing requires years of practice and experience. If you hire anyone who is not experienced, you can do more damage than good to your roof so, if you're in Miami Gardens and need re-roofing done, contact experts. People here prefer us for all metal roofing projects for the below reasons: –
Affordable Metal Roofing Services: It's not in our blood to charge extra from our customers. Also, our metal roofing company was established with a motive to help people. It's the reason our services are adequately priced and affordable for all.
Quality & Professional Execution: We have healthy business relations with our manufactures. It has helped us access quality materials at good prices. And it's one of the reasons why our services are priced affordably. You'll find our metal roofers are certified and licensed. So, you can expect better and professional execution of whatever service you purchase from us.
---
Contact now!
You can access free quotes and free roof inspection in no time if you're ready and need the best contact, the Miami Gardens Metal Roofing Installation & Repair Team.
Time to Replace Your Roof? We Can Help
---
Considering roofing replacement? When it comes to roofing projects, many homeowners rely on professionals to get the job done. At Miami Gardens Metal Roofing Installation & Repair Team, our specialists stick to all the industry standards when installing metal roofing on both residential and commercial properties. Therefore, you can be sure of getting a sturdy roof on top of your house. As a result, you can get the best services from our company in the following fields;
What Locations do we Serve?
---
Miami Gardens Metal Roofing Installation & Repair Team is a name you can trust and rely on. Our metal roofing services were limited in Miami Gardens, FL when we started. But with time our company has expanded and is now serving over ten locations within Florida.
It shows how reliable we are. Here are some places within Florida, where you can access our world-class metal roofing services: –