Miami Gardens'
Metal Roofing Installation, Replacement, & Repairs Pros
Metal roofs help in defining the character of your house. Asphalt shingle roofs have been dominating the roofing industry for decades. But now, things have changed. As people have started to understand the huge maintenance costs involved in the traditional roofs, they have shifted towards metal roofs.
A metal roof is a great roofing option that is highly durable and sustainable. These roofs last longer and can easily withstand harsh weather conditions. Earlier metal roofs were available in limited color and style options. Now the metal roofs have evolved a lot. You can choose any color or style or design that would suit your house. These roofs can also be created in the shape of tiles or shingles.
Want a beautiful metal roof for your house? Come to us. We, Miami Gardens Metal Roofing Installation & Repair Team, have an amazing variety of colors and styles that would give a new look to your house. We have highly skilled craftsmen that will design attractive roofs for you with perfection.
Metal roofs are of various types and are made using different materials. The most common materials used for this purpose are steel, stainless steel, copper, aluminum, and zinc.
Standing Seam Metal Roofs
It is a roofing system where multiple panels are connected together at the seam. The standing seams are mostly 12 to 24 inches apart. It depends on the length of the panels. Standing seam roofs give a clean and classic look to your property. Standing seam metal roofs are mostly seen in residential areas.
This roofing system makes use of the concealed fasteners. Since there is no use of the nails, no holes are created in the roof panels. Therefore, moisture cannot seep into the roofs. Due to the locking system in these roofs, the chances of leakage are pretty low.
Standing seams are widely popular because these roofs are considered cool even during the summers' hottest days. It also offers design potential and great performance. These roofs will support all the colors you would want for your roof to match your architectural needs.
Corrugated Metal Roofing
Corrugated metal sheets are used in this type of roofing system. These roofs last very long and are too strong. This is because of the strength of the metal and the roof's special design. These roofs are ideal for commercial and industrial buildings. Since these roofs offer low maintenance, businessmen and busy people do not need to worry a lot about maintaining these roofs.
These corrugated metal sheets are available in various thicknesses and lengths. With corrugated metal roofs, you can get maximum advantage and minimum wastage. Because of the protective coatings, these roofs can last for decades without any damages.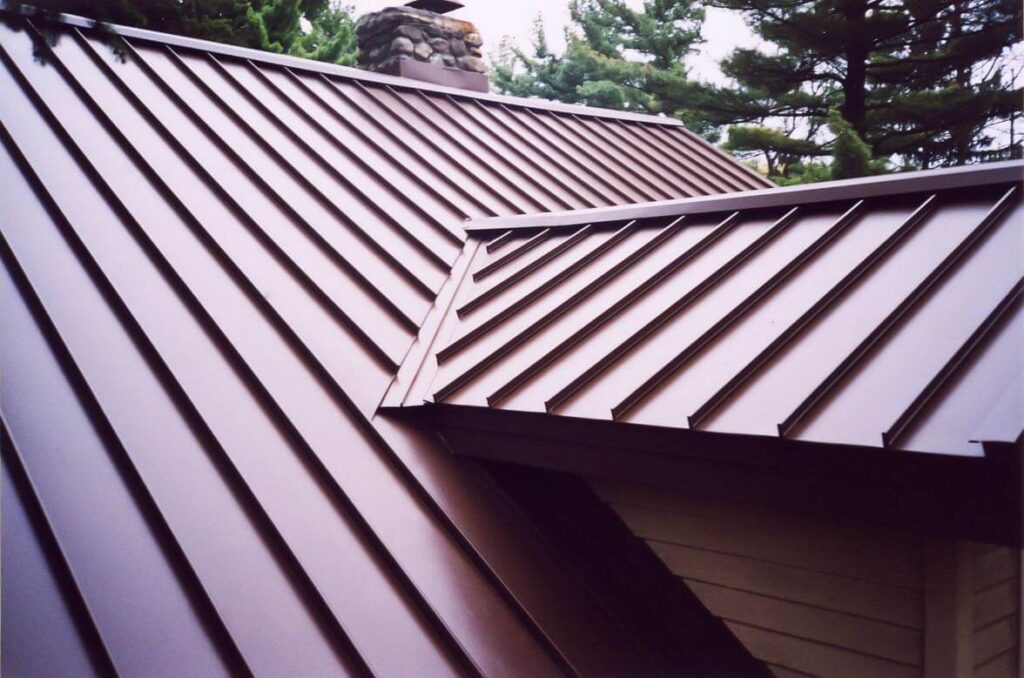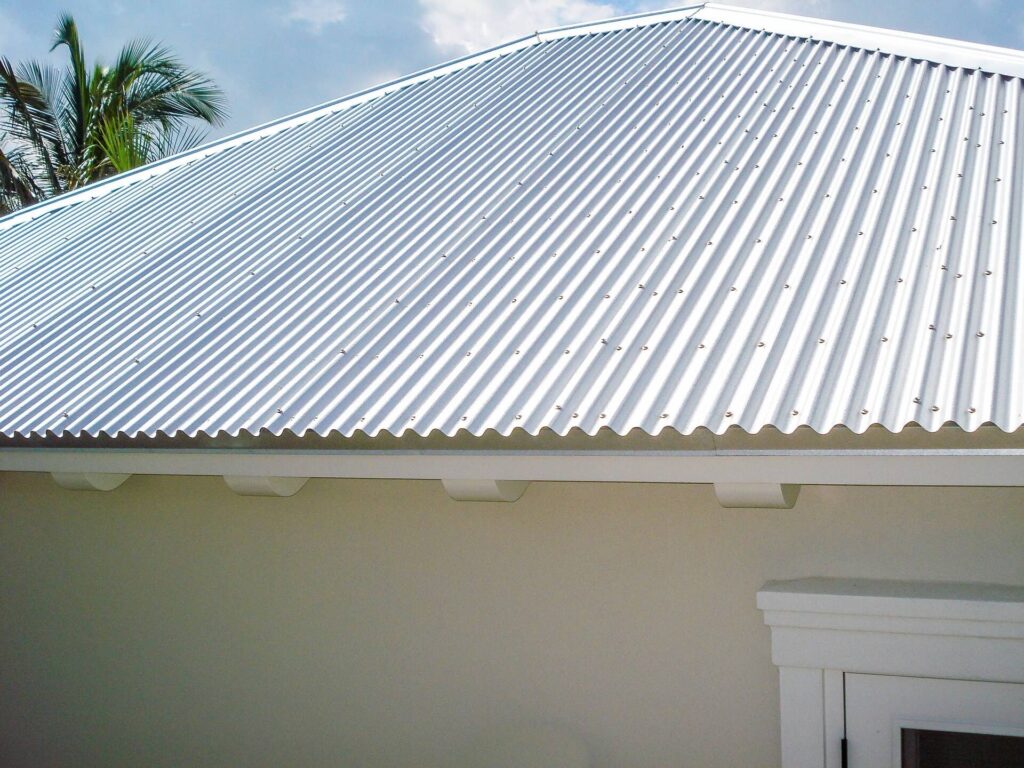 Proper Installation and Proper Care
Metal roofs are a big investment. Therefore, make sure that you get your roofs installed only by a professional. Miami Gardens Metal Roofing Installation & Repair Team has high qualified roofers with a great experience. We would design your roof with precision and install it with perfection. This will make your roof last extremely long. The other thing is to take care of your roof.
By care we mean, to just clean it regularly and get it repaired whenever needed. Metal roofs have although, very low maintenance. Although traditional roofs are cheaper than metal roofs, metal roofs have great qualities that the traditional roofs lack. In the long run, metal roofs prove themselves to be a very cost-effective option. That's because these roofs reduce about thirty to forty percent of your energy costs. Isn't this amazing?
When it comes to longevity, no other roof can compete with metal roofs. Once installed, there is no worry about spending money on the installation of a new roof. These roofs can easily last for fifty years and even more. Traditional shingles last for about fifteen years, which is three or four times lesser than the metal roofs.
Metal roofs do not absorb the heat rays from the sun. These roofs reflect back all the heat, thus preventing the house's rise, especially in summers. Also, these roofs emit all the energy absorbed instantly. Traditional roofs, on the other hand, absorb most of the heat and thus heating the roof or the attic.
Metals do not wear out. This means that they do not get damaged and can be recycled in the future, and are highly sustainable. If you want an environmentally friendly option for your roofs, metal roofs are perfect. About forty percent of the materials used in metal roofs are already recycled. The roofs can further be completely recycled after it has been replaced.
We always put a hundred percent effort into our work. Our company has had a wide range of high-quality services for our customers. Let's have a look at them now: -
Residential Metal Roofs
Corrugated Metal Roofs
Standing Seam Metal Roofs
Stone Coated Metal Roofs
Metal Tile Roofing
Why are we the best roofing company?
There are a number of metal roofing companies in Miami Gardens. But you must go to an experienced company like us. We have been providing good quality metal roofing services for over ten years. We are one of the best roofing companies in this town. This is what our previous clients say. They have been completely satisfied with our work and even recommend us to other people too.
We don't believe in looting our customers and charging unnecessarily high prices like the other companies. We have affordable prices that will surely fit in your budget. Providing good quality metal roofing services is our main motive. We, Miami Gardens Metal Roofing Installation & Repair Team, are perfect for you if you want durable, efficient, tough, and fantastic metal roofs for your house. We provide metal roofing repair and replacement services too. Our experts are highly punctual and will never keep you waiting.
So, don't waste any time and get an appointment with us now. You can also call us to get more detailed information about metal roofing and our services.
Time to Replace Your Roof? We Can Help
---
Considering roofing replacement? When it comes to roofing projects, many homeowners rely on professionals to get the job done. At Miami Gardens Metal Roofing Installation & Repair Team, our specialists stick to all the industry standards when installing metal roofing on both residential and commercial properties. Therefore, you can be sure of getting a sturdy roof on top of your house. As a result, you can get the best services from our company in the following fields;
What Locations do we Serve?
---
Miami Gardens Metal Roofing Installation & Repair Team is a name you can trust and rely on. Our metal roofing services were limited in Miami Gardens, FL when we started. But with time our company has expanded and is now serving over ten locations within Florida.
It shows how reliable we are. Here are some places within Florida, where you can access our world-class metal roofing services: –